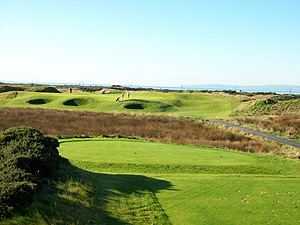 Designed by Kyle Phillips, one of the games top architects, Dundonald has been recognised as one of the best new courses in the world. Situated by the sea, near the legendary town of Troon, Dundonald's soil and climate conditions make the course available for year round play.
"We believe we can offer visitors a combination of a great golf course and exceptional levels of customer service." added Flanagan. "From the valet parking on arrival, to great food and beverage and a unique locker room service, visitors will enjoy a first class day's golf." said Niall Flanagan, General Manager of Loch Lomond Golf Club and Dundonald Links.
With a host of other championship golf courses on its doorstep, Dundonald Links is a great addition to any Ayrshire golfing itinerary. It can certainly lay claim to being a golf course for real golfers. Master-craftsman Kyle Phillips has created a classic links course that blends in seamlessly with the natural surroundings, in a similar vein to his highly-acclaimed Kingsbarns Golf Links.
"My desire was to create a championship Ayrshire-style links course that felt and played as though it was an old rediscovered course, by integrating newly constructed features with existing site features." said Phillips.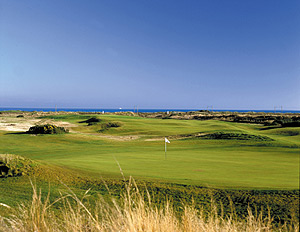 Please contact us to help you arrange your customized Scotland golf trip.