Welcome to Fore Seasons Golf Tours
Check Out Our New Blog
Specials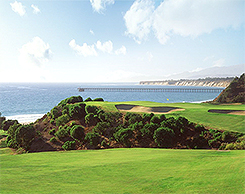 California Golf & Wine tours
Fore Seasons Golf Tours is a U.S. based golf tour company specializing in golf tours and vacations to the British Isles and other select international and domestic destinations. We invite you to test your skills on some of the most famous, challenging and unique courses in the world. Play at the home of golf, Scotland, or one of the classic links courses in Ireland, England or Wales. If you are looking for something more adventurous, how about Dubai or Thailand - or perhaps Spain or Portugal / Australia or New Zealand / Pinehurst or Pebble Beach? Whatever your golfing desires, Fore Seasons Golf can arrange your perfect golf trip.
877-284-8107
We specialize in customized golf travel - a trip designed with you and your group in mind. We also periodically put together group trips - usually one or two a year - check back with us for details. Whether you're driving yourself or using one of our professional driver/guides and deluxe coaches, you will find experience and service, combined with an excellent value, make Fore Seasons Golf your number one choice to arrange your golf vacation. As part of our ongoing effort to maintain and improve our products we invite you to email your comments, suggestions or requests.
Please check back often for new destinations and updates!
Fore Seasons Golf Tours is your "Fairway to Heaven…"